How can a former prosecutor help you?
If you were recently arrested for a criminal offense, or if you are presently under investigation for a crime, then you are probably very concerned about what your future holds. Once you are convicted (found guilty) of a crime it becomes exceedingly difficult to obtain housing, employment, educational loans and certain professional licenses. You will be repeatedly put in the situation where you will have to explain yourself to potential employers, future landlords and other important entities. Unfortunately, many employers will not even consider hiring anybody with a criminal record, regardless of what they were convicted for. For this reason, who you select to be your criminal defense lawyer is extremely important to the outcome of your case and your future wellbeing.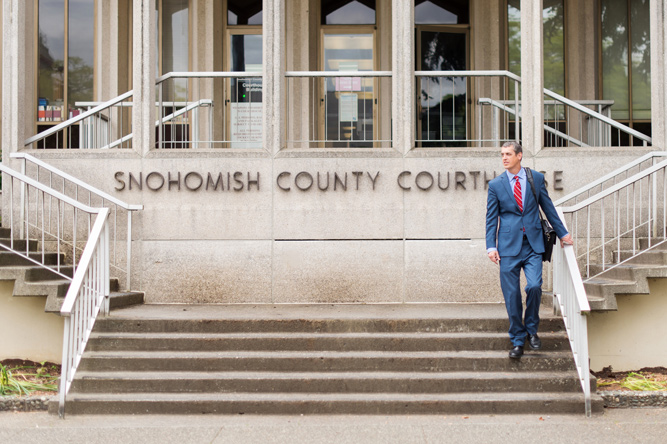 Former Prosecutor in Lynnwood, WA
Lynnwood criminal defense attorney Michael P. Sheehy is more than your average run of the mill criminal defense attorney. He worked as a former Snohomish County Deputy Prosecutor before opening his criminal defense practice. During his tenure as a Snohomish County Deputy Prosecutor he successfully litigated the full spectrum of criminal offenses ranging from simple misdemeanors to high profile felony cases. His years as a former prosecutor for Snohomish County gave him priceless insight into how the state prosecutes criminal cases. When he left the prosecutor's office, he took all that he learned along the way with him. Today, he uses what he learned as a former prosecutor to build a strong and compelling defense on behalf of his clients.
As a former prosecutor, he knows exactly how and where to look for holes in the prosecution's case. He is closely familiar with law enforcement procedure, and he knows exactly where to look for mistakes. This type of inside knowledge cannot be gained by an attorney who never worked as a prosecutor. When you are carefully selecting an attorney to handle your case, you want somebody with experience as a former prosecuting attorney; their level of experience cannot be compared to someone without the same level of knowledge and insight.
Attorney Michael P. Sheehy began his legal career as a City Prosecuting Attorney for the City of Lynnwood where he continued his career as a prosecutor for the Snohomish County Prosecuting Attorney's Office. As a Snohomish County Deputy Prosecuting Attorney he litigated various misdemeanor and felony offenses ranging from DUI, to domestic violence, and serious assault cases. Today, Mr. Sheehy practices strictly criminal defense in the Lynnwood and the surrounding areas. If you are looking for a law firm that will provide you with personalized and dedicated representation, you have come to the right place. As a former prosecutor, Mr. Sheehy has the knowledge and experience you need to search for any possible flaws in the prosecution's case that can be exploited and used to your advantage in court. Call the Law Office of Michael P. Sheehy, PLLC today for superior legal representation when your future is depending upon skill and ingenuity.
Contact Lynnwood criminal defense attorney Michael P. Sheehy for an aggressive legal defense.