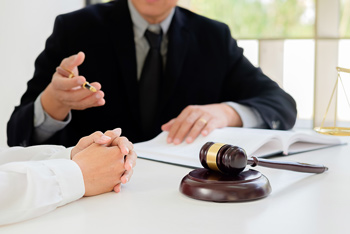 Read what our past clients have to say about us.
Some of these reviews may have been submitted on other websites. We are not affiliated with or sponsored by these websites.
I have the best Lowyer for our case that got dismissed well professional well mannerI can't think any body else except mr sheehyWith his legal assistance Wendy I highly recommend best team i have ever seenThank you all
.Not only is Micheal the best in the business, and I'd HIGHLY reccomend him to ANYONE, as he seriously went above and beyond and I could not be more...
Mr. Sheehy and his office are incredible to work with. Always knowledgeable, kind, and respectful. They are effective in what they do, I wouldn't take my business anywhere else.
Michael Sheehy did a great job on my case. Super professional, and him and his assistant made me feel very comfortable and secure. My experience was...
In my darkest hour I needed someone who could save me from my life ending with being falsely accused of something I didn't do. Michael Sheehy and Wendy, his assistant helped me over this period and got my case dismissed and my life back. Every detail and moment was handled with professionalism and absolute intelligent means. Thanks you so very much.
Goin to Michael P Sheehy was my best decision that i made.I got my case dismissed in jst about 3 months.Im so glad that i found Michael P Sheehy.
Had a great experience working with Micheal and his assistant, they are very professional and could expect the best outcome from your case. The communication with him and his team is on point.
Very helpful and responsive! Worked hard on the issue with an outstanding outcome!
Micheal Sheehi is the best attorney. He took care of all the details on my case. He is very professional and understanding, and he knew exactly what to do and how to help with my case. He is very trustable and always took the time to be attentive and put in a lot of effort. Michael Sheehi also always made sure to discuss even the smallest matters with me, and all at a very affordable cost. If I could give more than 5 stars I would.
Michael made a scary situation into a case dismissed and I was able to move on with my life. He was very matter of fact, straight to the point, realistic and professional. I highly recommend his services!
I hired him because on our initial consult he was very professional and let me know all of the possible outcomes of my case. He also didn't try to pressure me into retaining him that day. And any time I had a question he responded very quickly and professionally. I would highly recommend him!
I really liked their services and they are perfect in what they do so i would recommend anyone with any law problem to see Michael he's very good i can assure you that.Thank you Mike and Wendy i appreciate what you guys have done for me.
Mr. Sheehy's legal services are worth every penny.
Michael P Sheehy is great
Never having to hire an attorney and upon many stressful consults with various attorneys choosing Michael was the correct choice for me. He took down the details of my case and approached it with quick swift action before any further damage occurred. I am pleased to say my case was DISMISSED!!!Thank you Michael and Wendy for the absolute helpHighly recommended
This is my second time being represented by him and he is always super professional and is always looking for best possible outcome. He is great to work with and would definitely recommend hiring him. 11/10
We are extremely thankful for the representation we received from Michael Sheehy. We have never needed representation from a criminal defense attorney before and were terrified. The first time we spoke to Michael, we felt reassured that we had someone on our side. We are very grateful that Michael was able to negotiate with the prosecutor and the case was dismissed. If you need help with a criminal case, I highly recommend Michael.
Had a great experience working with Michael P Sheehy ... He is very professional, helpful and responsive. He worked very proactively and provided me the very very best possible result. Would recommend to anyone who's in need of defense.....Thanks for everything you have done for me.I highly recommend them 😻🥰🥰🥰
I was MORE than impressed with Mr. Sheehy's knowledge on the best way to go about handling my DUI. I am 100% convinced if I had gone with the other recommendations I received for representation, the outcome of my case would have been dramatically different in a negative way. I have unfortunately known quite a few people who have gotten DUI's and none of them were given the quality of counsel I received.
I hired Michael to help me with my case based on the abundance of satisfactory reviews. He made the entire process easy for me and it was clear my defense was in very capable hands. I am glad I decided to go with Mr. Sheehy, and I strongly recommend him.
Many years of excellent service and honesty. I always choose Michael and his staff for any criminal matter!! All of my friends and family agree
Mike was a pleasure to work with. He explained the process clearly and let me know what to expect, as well as breaking down the scenarios of potential outcomes. Following his advice allowed us to be pro-active throughout the process and ultimately achieve the most favorable outcome. It was a very positive experience and I would most definitely recommend Michael for your legal needs.
Michael Sheehy did a great job on my case. Super professional, and him and his assistant made me feel very comfortable and secure. My experience was entirely a positive one. Most importantly, we got the desired outcome. Would highly recommend.
Michael Sheehy always put me at ease when he discussed my case with me. I felt like he knew all aspects of criminal law and took time to explain what to expect on my day in court. He's confident, honest and very personable, making me feel like a family member who found himself needing serious legal help. Major kudos to Wendy who is at his side answering emails and calls immediately, I never felt like I'm not as important as other clients. I highly recommend attorney Michael P. Sheehy to handle your case.
Very professional and honestly the best and only Attorney I've had. He was very professional from him to his secretary. They always updated me with any new things they heard and he always returned my calls. Best of all we beat the case!!!!! If your looking for a Attorney then he's your guy. Definitely recommend him to anyone looking for awesome attorney!!!
Mr. Sheehy was very professional and collected when it came to my DUI. Sheehy and his team managed to dig into the police report and knew the DUI process quite well, I was in good hands. Thankfully he managed to reduce the charge into a MIP after 5 court dates.
Mr. Sheehy has always put in the extra mile for me. Originally I was about to work with another law office firm and wanted to see what other options I had so I went and interviewed with Michael. 2 minutes in and I was convinced that I'd be in better hands with Michael. It was a challenging case and he was commited and confident to get it done. Also had better pricing too!!! Now few months later here we are and I received the best outcome anyone could ask for! Should've been in jail and with crazy fines. Now here we are with no fines and no jail time. Truly a shocking outcome. Never going to anyone else.Oh and his assistant is the nicest lady ever! She would always remind you a day or two before that you would have court. This helped so much! Just a great team overall!!!
I definitely recommend using Michael Sheehy, he made me feel super comfortable and confident after our first meeting and knew instantly I wanted him to represent me in court. I have never been in trouble so this was my first time needing a lawyer. I am very happy with the outcome of the situation, him and the prosecutor was able to come up with a deal before the court date so all we had to do on the day of was get it approved by the judge, went so smoothly and ended up with a super low fine and just had to not get arrested for 6 months and case was dismissed and not on my record! Which was easy seeing that I don't usually get in trouble like this! So thank you Michael Sheehy I appreciate all that you did for me and I highly recommend him!
Michael Sheehy and his team are an amazing group of people. I was completely stressed out about a criminal charge against me which was an honest mistake on my part. I came to their office for a consultation thinking the worst. They made me feel very comfortable and that I was in good hands. I paid a flat fee which I believe was very reasonable and cheaper than I expected. Michael Told me exactly how the entire process works and what he was going to try to get for me. Everything he said happened and he was able to get me cleared of all charges and back to my life as if nothing ever happened. I can't thank this team enough. Highly recommend Michael Sheehy over anyone else.
As hard as it can be going through the court system Mr. Sheehy made it a little less miserable. He worked hard and diligently on my case which ended up giving us a great resolution to the case. I'm so glad I didn't hire the first lawyer I went too.
Michael Sheehy helped me get out of some serious jail time. As long as you do your side you can expect Michael to go above and beyond to reduce any problems you are facing. I'd have a hard time hiring any other lawyer going forward thanks to his efforts and bar he has set in his field.
I hired Michael Sheehy to defend me on a weapons charge. Not ever having been arrested, I was unfamiliar with how the system works. Michael explained the process step-by-step in a way that was easy to understand. He was always available to answer questions and took his time to make sure I understood the answers. I received the best possible outcome from his counsel. I 100% recommend Michael Sheehy.
My experience with Michael Sheehy was the exceptional. From the first meeting we had I knew I had made the correct decision in acquiring his services. I had a good case to work on and he delivered the result that I was looking for. Very honest and easy to talk to and I would recommend to anyone his service.
We chose to go with Mr. Sheehy after reading all the wonderful reviews and endorsements about him. I am not disappointed with that choice at all. He helped us achieve the best possible outcome of the situation. I also appreciated his assistant Wendy. She was incredibly helpful and a joy to interact with as well. I would definitely recommend hiring Mr. Sheehy for anyone looking for a reliable, professional lawyer.
Prompt and efficient attention, plus he obtained an outstanding outcome for my case. I would recommend him very highy.
Michael P sheehy my best lawyer the best option that i had made.My case was dismissed so quickly.He is very professional, he knows what he's doing.Im so pleased with the final results.
He know what his doing and professional lawyer I will hired him again
I was referred to Michael Sheehy by a close friend. I was completely Satisfied by his ability to work the courts. During this challenging time, Michael made me feel comfortable and secured. If I ever need an attorney again, I will hire him.RC
Michael has represented me on 3 cases and each time his attention to detail and personal touches really impressed me. In two of the cases he was able to keep the charges off my record and for the third I felt confident he did all he could to minimize the impact on my life. As a former prosecutor himself, he understands how that side works and he has personal relationships with many of the local prosecutor's offices. I saw first hand how this helped on multiple occasions. It was also apparent that Mike studies up on the latest legal trends and info and is very knowledgeable on a wide range of topics including DUI laws, marijuana laws, etc.. I have zero reservations recommending Mike and would trust him with my future again in a heartbeat.
exceptional help when we needed it- 5 star service!
I was referred to Mike by another lawyer who spoke highly about him and his skills. After my consultation, I felt secure that Mike would try his best to reach an end result that would work best for myself and my family. He definitely delivered! I had a difficult case to defend, but he worked hard and looked outside the box to help me get the best result. His office staff, Wendy, is absolutely the sweetest person who is willing to work hard to help out the offices' clients. I highly recommend seeking counsel from Mike!
Michael is a very knowledgeable defense lawyer in regards to what the prosecuting attorney may or may not seek to charge. I was very unsure until I seeked Michael's services and it made my future more secure and stress-free. I highly recommend him to anyone going through domestic violence as I did and I'm certain his firm's exceptional customer service extends to all cases and matters that he deals with. HIGHLY RECOMMEND.
I referred my boyfriend to Michael when he got into a mess with a hit and run charge. Michael was able to get the case dismissed which is what we were hoping for. We're very thankful for Michael, things would have gotten much worse if we didn't have Michael's help. I recommend him to anyone that needs any legal help! He's an awesome lawyer!!
Mike was great in calming my fears and explaining what would happen. I own a business in Lynnwood and Mike was able to get my case dismissed! Fighting a city isn't easy, especially Lynnwood.
I was referred to Mike by another lawyer, ANOTHER LAWYER! Who wouldn't jump at that opportunity when another professional in his trade recommends him. Mike took my civil case on short notice, and worked incredibly hard on my extremely abnormal case. When my court date arrived Mike was extremely prepared and presented an excellent case to refute any and all evidence that my accuser had claimed I committed. I would recommend Mike as lawyer to any of my friends!
Great outcome on the case and great to work with
My son got himself into a situation that could have had lnegative consequences for the rest of his life. We me with Michael and discussed the situation and the charges. Michael was able to quickly appraise the situation and developed a strategy with alternatives. This was very reassuring. With the strategy and a solid knowledge of the justice system he was able to negotiate a solution that was a win-win for all. The charges were dropped.I would definitely recommend Michael to anyone who has a need for an attorney. He has the skills, knowledge of the system, positive working relationships within the system, experience and negotiation abilities to delver the best solution and results.
I had a DUI citation with a blood alcohol reading well over the limit, and Michael was very professional about making a deal with prosecution to have the dui charge dropped to a reckless operation. Extremely pleased with the results, and definitely will be referring Mr. Sheehy to anyone that needs a good lawyer!
I had being arrested for DV4 and couldn't believe how serious it was, especially in Washington State. I researched the criminal law enough to see that my future was at stake. Being without experience in the legal system, I became distraught and very afraid of my future. So I found Michael Sheehy via his website...read testimonials from other clients, and made an appointment with him. Mr. Sheehy was very personable, genuinely understanding of my situation and concerns, as well as immediately gave me the facts of what I would be going through, and what could happen in court. After constant contact and discussing the details regarding my case, his continual contact with the prosecuting attorney, it was time to appear in court. Michael Sheehy acquired a continuance as to better prepare my case, and after 5 months of preparation, we appeared in court, prepared with alternatives, and he won a "Dismissal Without Prejudice" verdict for me!I am so very grateful to Michael Sheehy and recommend anyone involved in criminal defense to contact Michael Sheehy! He is professional, responsive, understanding and knowledgeable of both sides of the law. If I should ever need representation again, there is no doubt I would call Michael Sheehy.
Mike Sheehy worked with me on two cases involving my son Chris. In both cases he was extremely professional and worked hard to make sure both my son and I were completely informed every step of the way. I'm extremely proud to know Mike Sheehy and hope that he is available in the future whenever I might have a need for a lawyer. Mike is a lawyer in the United States Air Force Reserves and if you're a military veteran like me it makes you feel great to hire him knowing he understands you better. I would love anyone interested in hiring Mike to think about this statement: "If you want one of the best lawyers in the United States of America representing your interests than hire Michael P. Sheehy."
I was facing charges of a DUI in which I had tested at more than twice the legal limit, and a "failure to stop and give information" charge. This was my first offense, but due to the nature of the charges, it wasn't looking too good for me. I had also heard from many sources that the judge was notoriously strict. I decided to hire Michael Sheehy after reading some reviews online and attending a free consultation. His fees were very reasonable and I liked his demeanor. I felt I could trust him. It turned out to be a very good choice. I was offered a two-year deferment with the conditions being very minimal. The "failure to stop" charge was dropped completely and the DUI reduced to a Reckless Endangerment upon meeting the conditions set forth in the judgement. After two years, his office contacted me to remind me of my upcoming court date and Michael actually showed up for the court date. I was very impressed by this as he was certainly not obligated to do so. His secretary, Bobbi, is extremely helpful, friendly, and available and a real pleasure to work with. I would recommend this team to anyone who is facing a DUI.
Mr. Sheehy was everything I expected from a lawyer, honest, friendly and professional. Every time I visited his office he made me feel like a person rather than just another case. He was up front with me on what to expect. he never made me feel like he was looking down on me for my past troubles.I was very pleased with the overall service he and his staff provided me and would recommend to a friend.
I'm one of those people that thought it would never happen to me, but it did. Unfortunately I was faced with a DUI charge two years ago that could potentially ruin my career. With no prior offences, I was seeking a lawyer to help me with my case. After speaking with several different lawyers and reading countless reviews online, I chose Michael Sheehy. Honestly, this was the best decision I have ever made in my life. Michael and his team made me feel comfortable and confident that they could handle my case and save my future. He kept me informed every step of the way and his assistant Bobbi is the most caring person you will ever meet. Not only did Michael get my DUI reduced to a Negligent Driving ticket and save my career, but I referred my best friend who was recently faced with the same charges and Michael was able to get his charges reduced as well. I was completely satisfied with Michael and his team and would recommend him to anyone who is faced with the same charges. I am so lucky to have found such an amazing lawyer that could help me out of such a scary situation. Seriously, call him for a free consultation. Best decision I've ever made!
This guy knows his stuff, I've dealt with many lawyers and I would by far recommend him first.. Michael got my case dismissed quickly and painlessly . You rock Michael I highly recommend him.
Mr. Sheehy delivered excellently. He got my case dismissed with no problems. i will be recommending him to others
Mr. Sheehy exceeded my expectations. He was realistic with me, yet aggressive with prosecutors. Him and his legal team are responsive and reliable. His familiarity with local courts and government agencies made him an effective liaison. I feel very appreciative for their legal services.
In the unfortunate event you need a criminal defense attorney I highly recommend the Law office of Michael P Sheehy. He and his staff resolved all of our legal issues to the best possible outcome we could have hoped for, and kept us informed throughout the whole process. We were lucky to find him in our time of need and he and his office staff is exceptional. 5 stars!
I hired Michael to work on my case and he was able to get it dismissed! His knowledge and experience were evident and I felt comfortable throughout the entire process. I definitely recommend him. Thank you for your help!
Michael was very attentive to the case we had, after searching many lawyers in the Washington area, Michael took our call, discussed the issue and options and then was able to positively get an outcome in our favor and have the harassment charges dropped and the surrender order for our guns dropped as those charges were not only false but didn't meet the criteria of Washington State law. We couldn't have asked for a better lawyer to help with this issue, highly recommended!
I hired Mr. Sheehy to get a misdemeanor conviction from 25 years ago vacated. The prosecutor unexpectedly objected, so things became a little more complicated than they might have been otherwise. Mr. Sheehy calmed my fears, and scheduled a hearing. Due to COVID and the court's caseload, the hearing was conducted via Zoom. During the hearing Mr. Sheehy effectively presented my case and, despite the prosecutor's objection, persuaded the judge that my request should be granted. An order was subsequently issued to vacate the charges and conviction. Throughout the process, Mr. Sheehy and his wonderful assistant, Wendy, treated me with respect and provided any information I needed. I highly recommend Mr. Sheehy to anyone seeking legal representation.
From beginning to end, despite me being very distraught and unaware of the process, Mr. Sheehy was helpful, compassionate, and clear about how to proceed.After carefully reviewing the details of my case (3 felony charges) and plotting a path forward, my charges were ultimately reduced to misdemeanor offenses, resulting in no jail time and probation.I strongly believe this result would not have been possible without Mr. Sheehy's years of experience and expertise in law, and I am grateful to him and his dillegence for this result.
Next Reviews