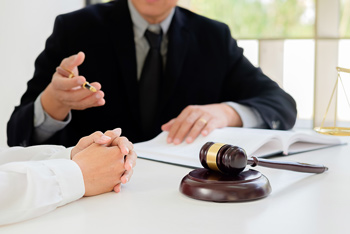 Read what our past clients have to say about us.
Some of these reviews may have been submitted on other websites. We are not affiliated with or sponsored by these websites.
I have the best Lowyer for our case that got dismissed well professional well mannerI can't think any body else except mr sheehyWith his legal assistance Wendy I highly recommend best team i have ever seenThank you all
.Not only is Micheal the best in the business, and I'd HIGHLY reccomend him to ANYONE, as he seriously went above and beyond and I could not be more...
Mr. Sheehy and his office are incredible to work with. Always knowledgeable, kind, and respectful. They are effective in what they do, I wouldn't take my business anywhere else.
Michael Sheehy did a great job on my case. Super professional, and him and his assistant made me feel very comfortable and secure. My experience was...
In my darkest hour I needed someone who could save me from my life ending with being falsely accused of something I didn't do. Michael Sheehy and Wendy, his assistant helped me over this period and got my case dismissed and my life back. Every detail and moment was handled with professionalism and absolute intelligent means. Thanks you so very much.
Had a great experience working with Micheal and his assistant, they are very professional and could expect the best outcome from your case. The communication with him and his team is on point.
Goin to Michael P Sheehy was my best decision that i made.I got my case dismissed in jst about 3 months.Im so glad that i found Michael P Sheehy.
Micheal Sheehi is the best attorney. He took care of all the details on my case. He is very professional and understanding, and he knew exactly what to do and how to help with my case. He is very trustable and always took the time to be attentive and put in a lot of effort. Michael Sheehi also always made sure to discuss even the smallest matters with me, and all at a very affordable cost. If I could give more than 5 stars I would.
Michael made a scary situation into a case dismissed and I was able to move on with my life. He was very matter of fact, straight to the point, realistic and professional. I highly recommend his services!
I hired him because on our initial consult he was very professional and let me know all of the possible outcomes of my case. He also didn't try to pressure me into retaining him that day. And any time I had a question he responded very quickly and professionally. I would highly recommend him!
I really liked their services and they are perfect in what they do so i would recommend anyone with any law problem to see Michael he's very good i can assure you that.Thank you Mike and Wendy i appreciate what you guys have done for me.
Mr. Sheehy's legal services are worth every penny.
Michael P Sheehy is great
Never having to hire an attorney and upon many stressful consults with various attorneys choosing Michael was the correct choice for me. He took down the details of my case and approached it with quick swift action before any further damage occurred. I am pleased to say my case was DISMISSED!!!Thank you Michael and Wendy for the absolute helpHighly recommended
This is my second time being represented by him and he is always super professional and is always looking for best possible outcome. He is great to work with and would definitely recommend hiring him. 11/10
We are extremely thankful for the representation we received from Michael Sheehy. We have never needed representation from a criminal defense attorney before and were terrified. The first time we spoke to Michael, we felt reassured that we had someone on our side. We are very grateful that Michael was able to negotiate with the prosecutor and the case was dismissed. If you need help with a criminal case, I highly recommend Michael.
Had a great experience working with Michael P Sheehy ... He is very professional, helpful and responsive. He worked very proactively and provided me the very very best possible result. Would recommend to anyone who's in need of defense.....Thanks for everything you have done for me.I highly recommend them 😻🥰🥰🥰
I was MORE than impressed with Mr. Sheehy's knowledge on the best way to go about handling my DUI. I am 100% convinced if I had gone with the other recommendations I received for representation, the outcome of my case would have been dramatically different in a negative way. I have unfortunately known quite a few people who have gotten DUI's and none of them were given the quality of counsel I received.
I hired Michael to help me with my case based on the abundance of satisfactory reviews. He made the entire process easy for me and it was clear my defense was in very capable hands. I am glad I decided to go with Mr. Sheehy, and I strongly recommend him.
Many years of excellent service and honesty. I always choose Michael and his staff for any criminal matter!! All of my friends and family agree
Mr. Sheehy exceeded my expectations. He was realistic with me, yet aggressive with prosecutors. Him and his legal team are responsive and reliable. His familiarity with local courts and government agencies made him an effective liaison. I feel very appreciative for their legal services.
In the unfortunate event you need a criminal defense attorney I highly recommend the Law office of Michael P Sheehy. He and his staff resolved all of our legal issues to the best possible outcome we could have hoped for, and kept us informed throughout the whole process. We were lucky to find him in our time of need and he and his office staff is exceptional. 5 stars!
I hired Michael to work on my case and he was able to get it dismissed! His knowledge and experience were evident and I felt comfortable throughout the entire process. I definitely recommend him. Thank you for your help!
Michael was very attentive to the case we had, after searching many lawyers in the Washington area, Michael took our call, discussed the issue and options and then was able to positively get an outcome in our favor and have the harassment charges dropped and the surrender order for our guns dropped as those charges were not only false but didn't meet the criteria of Washington State law. We couldn't have asked for a better lawyer to help with this issue, highly recommended!
I hired Mr. Sheehy to get a misdemeanor conviction from 25 years ago vacated. The prosecutor unexpectedly objected, so things became a little more complicated than they might have been otherwise. Mr. Sheehy calmed my fears, and scheduled a hearing. Due to COVID and the court's caseload, the hearing was conducted via Zoom. During the hearing Mr. Sheehy effectively presented my case and, despite the prosecutor's objection, persuaded the judge that my request should be granted. An order was subsequently issued to vacate the charges and conviction. Throughout the process, Mr. Sheehy and his wonderful assistant, Wendy, treated me with respect and provided any information I needed. I highly recommend Mr. Sheehy to anyone seeking legal representation.
From beginning to end, despite me being very distraught and unaware of the process, Mr. Sheehy was helpful, compassionate, and clear about how to proceed.After carefully reviewing the details of my case (3 felony charges) and plotting a path forward, my charges were ultimately reduced to misdemeanor offenses, resulting in no jail time and probation.I strongly believe this result would not have been possible without Mr. Sheehy's years of experience and expertise in law, and I am grateful to him and his dillegence for this result.
Very helpful and responsive! Worked hard on the issue with an outstanding outcome!
Next Reviews