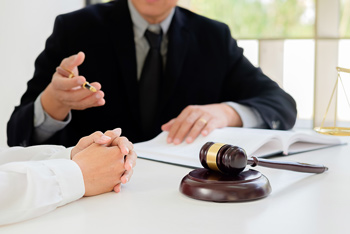 Read what our past clients have to say about us.
Some of these reviews may have been submitted on other websites. We are not affiliated with or sponsored by these websites.


Thank you very much for taking time out of your day to discuss with me the procedures at an anti-harassment order hearing. Being primarily a family law attorney, I appreciated your willingness to walk me through the process. The good news is that my client won- there was not enough evidence to prove unlawful harassment had occurred. Thank you again for your guidance.
S.N.
---


Many months ago I got in trouble and I was worried and I was looking for a lawyer to help me out, and then I met Mr, Sheehy, The thing that worried me was cast down, all I can say is , he did it. Amazing, he is a great lawyer, I definitely recommend him.
Luis
---


Michael, you did a great job for me today. I am so blessed that I found you. Thank you with all my heart.
R.H.
---


Mike did an excellent job for me, and I will use his services in the future. His broad legal background makes Mike a great resource. Thanks again for your help Mike.
Anonymous
---


Mike has the unique ability to think outside the box regarding your defense and the Rule of Law as it pertains to your individual case while maintaining integrity for both of you. That was very important to me, and I know it is to Mike as well. Rest assured your case will get the individual attention it deserves.
G.L.
---


Michael has represented me on 3 cases and each time his attention to detail and personal touches really impressed me. In two of the cases he was able to keep the charges off my record and for the third I felt confident he did all he could to minimize the impact on my life. As a former prosecutor himself, he understands how that side works and he has personal relationships with many of the local prosecutor's offices. I saw first hand how this helped on multiple occasions. It was also apparent that Mike studies up on the latest legal trends and info and is very knowledgeable on a wide range of topics including DUI laws, marijuana laws, etc.. I have zero reservations recommending Mike and would trust him with my future again in a heartbeat.
Marcus
---


Michael caught a key detail in a police report. He is kind, thorough and fair. Very intelligent and mindful, he is easy to work with.
J.G.
---


Michael was honest and knowledgeable. He kept me informed throughout the entire process and was willing to go the extra mile for my case. I was very happy with the result!
Anonymous
---


Mr. Sheehy was very professional and kept me at ease as I was very high maintenance. I felt I was in good hands at all times.
A.H.
---


I wanted to thank you for all of your hard work. As soon as you walked into the courtroom, I knew the Judge and prosecutor respected you. It was reassuring to see that and I am very happy with the results. Keep up the great work and I hope I don't have to use you again but will gladly send my friends and family to you!
P.K.
---


I appreciate how fast you came to my aid. You have my gratitude and am very pleased with the outcome.
J.B.
---


Michael worked hard on my case and he kept me updated through the whole process. His assistant was also very kind and informative. I thought we had a great team and it made me feel secure. He was way ahead of the curve compared to other attorneys I have worked with. His advice was invaluable and he made me look like a champ by the time the case was over. I not only stayed out of jail but was able to save my license. I am STILL employed and I owe it all to Mr. Sheehy. THANK YOU.
M.R.
---


Michael won the case for me and helped me stay out of jail. He was fair, honest, and easy to work with. I would highly recommend him to others and we will use him again. Thanks Michael for your hard work and effort.
Anonymous
---


I am overwhelmed with joy and gratitude for Michael Sheeney and his law office.This was an incredibly scary time for us and Michael fixed everything and also kept our minds at ease during the whole process!I would definitely recommend Michael and his office… Such a blessing in our lives.
Sabrina Mendez
---


It was clear after our first conversation that Mike had great experience and knew how to help. Thanks Mike.
B.G.
---


Unfortunately, I have been represented by several lawyers in the past, but this is the only time that I was completely satisfied with my representation, as well as the outcome. Not only is Mr. Sheehy very organized and professional, but also very friendly and understanding. I strongly recommend Mr. Sheehy to anyone who finds themselves in need of a quality lawyer.
R.S.
---


I am extremely satisfied with the results of my case, and would recommend Mike Sheehy to anyone who needs help.
T.M.