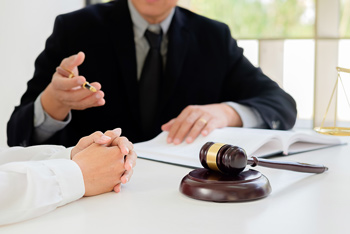 Read what our past clients have to say about us.
Some of these reviews may have been submitted on other websites. We are not affiliated with or sponsored by these websites.
Average rating:
17 reviews
Nov 17, 2018
Thank you again for your guidance.
Thank you very much for taking time out of your day to discuss with me the procedures at an anti-harassment order hearing. Being primarily a family law attorney, I appreciated your willingness to walk me through the process. The good news is that my client won- there was not enough evidence to prove unlawful harassment had occurred. Thank you again for your guidance.
Nov 13, 2018
The thing that worried me was cast down.
Many months ago I got in trouble and I was worried and I was looking for a lawyer to help me out, and then I met Mr, Sheehy, The thing that worried me was cast down, all I can say is , he did it. Amazing, he is a great lawyer, I definitely recommend him.
Apr 5, 2018
I am so Blessed that I Found You.
Michael, you did a great job for me today. I am so blessed that I found you. Thank you with all my heart.
Feb 24, 2018
His Broad Legal Background makes Mike a Great Resource
Mike did an excellent job for me, and I will use his services in the future. His broad legal background makes Mike a great resource. Thanks again for your help Mike.
Feb 16, 2018
The Individual Attention You Deserve
Mike has the unique ability to think outside the box regarding your defense and the Rule of Law as it pertains to your individual case while maintaining integrity for both of you. That was very important to me, and I know it is to Mike as well. Rest assured your case will get the individual attention it deserves.
Feb 12, 2018
I have zero reservations recommending Mike and would trust him with my future again in a heartbeat!
Michael has represented me on 3 cases and each time his attention to detail and personal touches really impressed me. In two of the cases he was able to keep the charges off my record and for the third I felt confident he did all he could to minimize the impact on my life. As a former prosecutor himself, he understands how that side works and he has personal relationships with many of the local prosecutor's offices. I saw first hand how this helped on multiple occasions. It was also apparent that Mike studies up on the latest legal trends and info and is very knowledgeable on a wide range of topics including DUI laws, marijuana laws, etc.. I have zero reservations recommending Mike and would trust him with my future again in a heartbeat.
Jan 7, 2018
Michael Caught a Key Detail in a Police Report.
Michael caught a key detail in a police report. He is kind, thorough and fair. Very intelligent and mindful, he is easy to work with.
Dec 2, 2017
Michael was Honest and Knowledgeable
Michael was honest and knowledgeable. He kept me informed throughout the entire process and was willing to go the extra mile for my case. I was very happy with the result!
Oct 10, 2017
I Felt I was in Good Hands at all Times.
Mr. Sheehy was very professional and kept me at ease as I was very high maintenance. I felt I was in good hands at all times.
Sep 1, 2017
Keep up the Great Work
I wanted to thank you for all of your hard work. As soon as you walked into the courtroom, I knew the Judge and prosecutor respected you. It was reassuring to see that and I am very happy with the results. Keep up the great work and I hope I don't have to use you again but will gladly send my friends and family to you!