---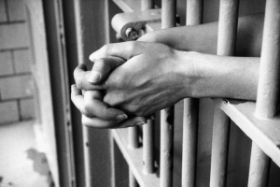 Reasons to Choose Mr. Sheehy
Superb Avvo rating
Track record of success
22+ years of legal experience
Former prosecutor fighting for your rights
Personalized & effective defense strategies
A top rated criminal defense lawyer on your side
Recipient of the Avvo Client's Choice Award in 2012
---
Get The Aggressive Representation You Need
Has someone filed an assault charge against you? If so, it is of the utmost importance that you secure the representation of the Law Office of Michael P. Sheehy, PLLC. With the firm's extensive experience and track record of success, you can be confident in Mr. Sheehy's ability to successfully resolve your legal matter next. Due to the serious and complex nature of your charges, the firm strongly advises you against facing your accusations alone. The firm is fully equipped and qualified to provide you with the personalized legal solutions you need and the supportive assistance you deserve.
---
Begin To Build Your Aggressive & Effective Defense
Schedule Your Free Consultation Today
---
Being accused of an assault can be extremely frustrating and confusing. You can be arrested for any offensive touching, regardless of whether an injury was sustained. Additionally you can be arrested for placing a person in fear of being injured. For some individuals, a heated argument has led to an arrest and the only evidence is one person's word against the other. If convicted, you may face expensive fines, jail time, mandatory enrollment in an anger management or domestic violence program, a prohibition against owning a firearm, or a restraining order limiting your freedom. Do not put your future opportunities on the line. You cannot afford to plead guilty. Retain the immediate representation of an experience criminal defense attorney today.
Learn Your Rights & Legal Options Today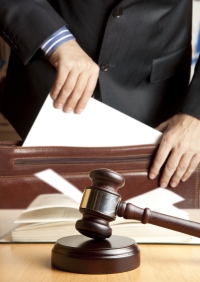 We consider every allegation as a life altering event. Michael P. Sheehy will personally assess your case and provide a step-by-step game plan. It is essential and urgent for the defense team to initiate a separate investigation from the police. Do not rely on law enforcement officers to collect and maintain exculpatory evidence on your behalf. Don't let the passage of time ruin your defense- some evidence will be here today, but gone tomorrow including videos, phone records, emails, and evidence from potential witnesses. At the Law Office of Michael P. Sheehy, PLLC, we have professional investigators ready to collect and preserve evidence vital to your case.
As an Everett assault lawyer and former Snohomish County prosecutor, Mr. Sheehy limits the number of cases he takes on in order to ensure personalized, high quality representation. His clients have come to know what a difference a dedicated lawyer providing one-on-one advice can make. The firm can help you defend against assault or domestic violence assault charges and get the results you deserve.
---
Have you been charged with assault?
Contact the firm for your free consultation!
---
The firm proudly represents individuals throughout the state of Washington including throughout Lynwood, Tacoma, Everett, and Snohomish County.


My experience with Michael Sheehy was the exceptional. From the first meeting we had I knew I had made the correct decision in acquiring his services. I had a good case to work on and he delivered the result that I was looking for. Very honest and easy to talk to and I would recommend to anyone his service.
Juan Carlos Reyes
---


As hard as it can be going through the court system Mr. Sheehy made it a little less miserable. He worked hard and diligently on my case which ended up giving us a great resolution to the case. I'm so glad I didn't hire the first lawyer I went too.
Anonymous
---


We chose to go with Mr. Sheehy after reading all the wonderful reviews and endorsements about him. I am not disappointed with that choice at all. He helped us achieve the best possible outcome of the situation. I also appreciated his assistant Wendy. She was incredibly helpful and a joy to interact with as well. I would definitely recommend hiring Mr. Sheehy for anyone looking for a reliable, professional lawyer.
Briezee B